Powerdyne Bearing Press

PRICE: $46.97

Lowest Price Guarantee
view large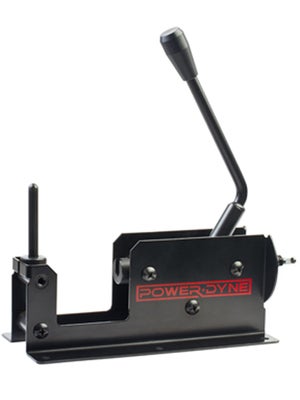 The PowerDyne Bearing Press and Puller comes with 8mm pin (7mm sold separately as it not that common). It works awesome when mounted to a bench, but it is not required.
Designed to handle wheels up to 70mm.
To use the puller, start with handle up and the long pin down (sideways). Then put the wheel on the outside, push the handle down and it will pull the bearing out. Repeat for other bearing.
To use the press, stand the pin up. Put a bearing down on the pin and then put the wheel (typically with the printed graphic side facing the handle), and slowly pull the handle down. Guiding the bearings a bit may be necessary. DO NOT use excessive force to avoid damaging bearings/wheels.
No feedback at this time.
Similar Items
PowerDyne Tools