Riedell Toe Guards (Pair)

PRICE: $10.00

Lowest Price Guarantee
view large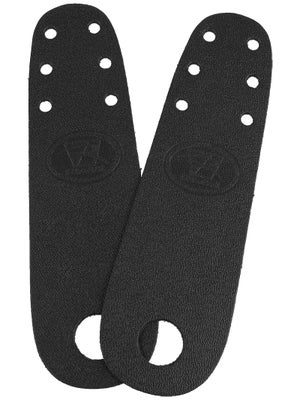 Stylish strips of dyed leather to help protect the toe box of your skates, sold in pairs and available in an array of colors. Thread your laces through the top and your toe stop through the bottom for a snug, scuff-fighting fit.
Important! If your toe stop is secured with a nut, do NOT place the guard between the nut and the plate. This will cause the nut to become displaced much easier, resulting in loose and lost stops.
No feedback at this time.
Similar Items