SprayFresh OT Odor Eliminator Spray Refiller 1 Gal

PRICE: $45.99

Lowest Price Guarantee
view large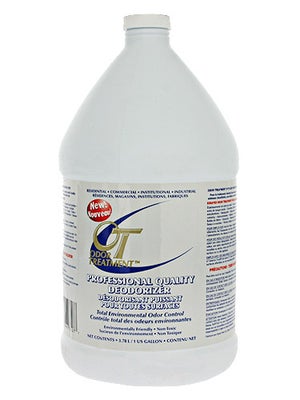 The SprayFresh OT Odor Eliminator is a bacteria disinfecting spray that works to get rid of and prevent foul odors caused by bacteria, mold, mildew and fungus. Because sweaty gear doesn't tend to dry out completely, bacteria manifests itself in the gear which causes the terrible smell we all hate which is why SprayFresh OT comes in handy.
SprayFresh utilizes their non-toxic and 100% environmentally friendly solution to neutralize the bacteria and prevent it from forming again. Because SprayFresh OT is the official locker room deodorizer for the NHL™, you know you're going to get quality.
Pick up the 1 gallon re-fill and save money!!!
Shipping Note: SprayFresh OT Odor Eliminator is not available for international shipments.
Directions For Use:

After each workout, spray on damp areas of sports equipment
Hang to dry

Fights Against:

Odors caused by bacteria, mold, mildew and fungus
Great for skates, equipment and other household uses
Prevents odors from forming
Non-toxic
100% environmentally friendly

Size of Bottle:
No feedback at this time.
Other Items to Consider