SuperFeet FLEX Insoles

PRICE: $29.95

Lowest Price Guarantee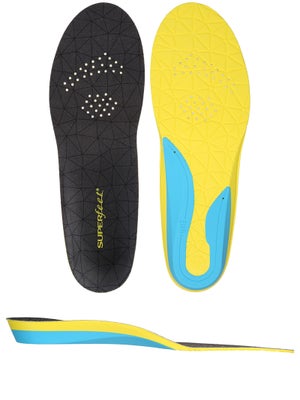 SuperFeet FLEX Insoles offer comfort and support to keep your feet happy while you skate. The structured heel cup helps support the entire foot to help reduce stress and fatigue in your feet, ankles and knees. MoistureWick fabric work with the ventilated foam to keep your feet dry, cool and comfortable.
The 3mm thickness found in the FLEXthin is designed specifically for tight fitting athletic footwear and the 4mm thickness in the FLEX is ideal for removing excess volume and adding a little extra comfort.
FLEXthin - 3mm thickness for tight fitting skates
FLEX - 4mm thickness for skates with extra volume
Risk-free 60 day satisfaction guarantee
Reliable comfort and support for 12 months or 500 miles - whichever comes first