Bont Hybrid Fiberglass Quad Boots

PRICE: $300.00

Free Shipping!
view large
360 View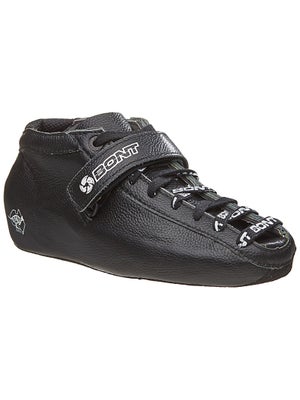 Bont Hybrid Leather Boots use a base material consisting of fiberglass and a thermosetting epoxy resin, hand wrapped around the last, resulting in a much stronger & lighter structure. The specially made resin allows the boot to be heat molded to form perfectly to your foot! The outer skin consists of Australian leather while the interior is a comfortable suede liner. The ergonomical toe box & heel pocket allow the foot to function in its most efficient and anatomically correct position.
See "Specs" Tab for More Details
Recommended Level of Play: Recreational - Competitive -

Elite

Fit Guidelines: Bonts fit very snug (for performance) with a wider toe box and deeper heel pocket than traditional skates.
Sizing Guidelines: See Bont wizard above.
Customization: Complete

Bont's Custom Wizard

- be sure to place Derby Warehouse in the "Distributor/Shop" field!
Fiberglass base
Suede-L lining
Australian leather skin
Removable velcro powerstrap
Fully heat moldable
Anatomical forefoot shape
Anatomical heel cup
No feedback at this time.
Custom Skate Builder