Bont Quadstar Boots

PRICE: $199.00

Free Shipping!
view large
360 View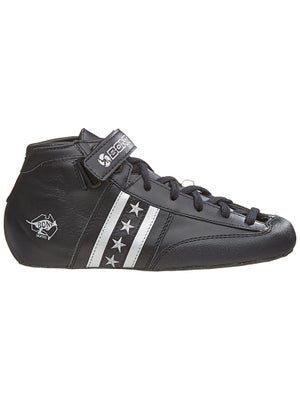 Bont Quadstar Boots are a premier entry level offering with materials typically reserved for the highest level of skates! With Australian leather and a fiberglass base, the Quadstar boot is entirely heat moldable for extreme comfort. The neoprene backed tongue provides for a comfortable, contoured fit and the removable power strap locks your heel snugly in place.
See "Specs" Tab for More Details
Recommended Level of Play: Recreational - Competitive - Elite
Fit Guidelines: Bonts fit very snug (for performance) with a wider toe box and deeper heel pocket than traditional skates.
Sizing Guidelines: See Bont wizard in "Sizing Chart" below.
Genuine Australian leather uppers
Heat moldable fiberglass base
Removable velcro power strap
Neoprene padded tongue
Rear lace loop
Reinforced toe
No feedback at this time.
Custom Skate Builder