Crazy DBX 8 Carbon Pro Boots

PRICE: $429.00

Free Shipping!
view large
360 View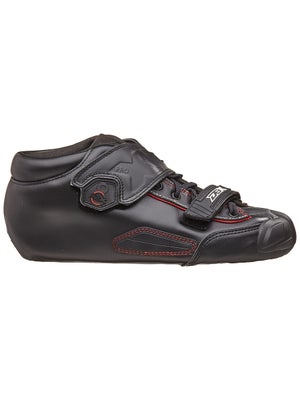 Crazy DBX 8 Carbon Pro Boot defines performance. The hand laid carbon outsole, lower "speed" cut cuff and updated technologies help make this the lightest DBX installment to date while also adding a s#!t ton of performance. Vegans may want to stop reading here because this baby is outfitted with polished black leather uppers and pig skin leather liners for added durability, comfort and ventilation. Just in case having a completely heat moldable boot and outsole wasn't enough customization for you, there is also a removable heel wedge so you can go with a traditional pitch or flat footed.
See "Specs" Tab for More Details
Recommended Level of Play: Recreational - Competitive -

Elite



Fit Guidelines: Extremely customizable with heat molding.
Sizing Guidelines: True to Crazy size, see "Sizing Chart" below.
Crazy Skates DBX 8 Carbon Pro Boot
Low Cut (Speed Cut)
Polished Leather Uppers
Pig Skin Liner
ABS Heat Moldable Counters
Velcro Power Strap & Toe Strap
Varying Toe Box
Heel Lock Technology
featuring Latex & Memory Foams
3D Tongue
Integrated Footbed System
with 0/4/7mm Arch Support
Scuff Guards
Reinforced Double Stitching
Rigid Lightweight Carbon Sole
No feedback at this time.
Custom Skate Builder