Jackson Men's Competitor Boots

PRICE: $179.95

Free Shipping!
view large
360 View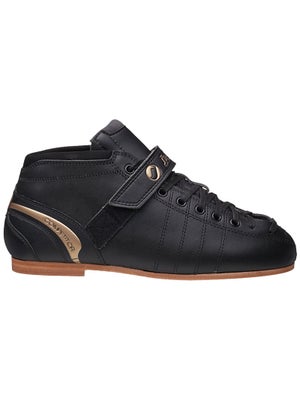 The Jackson Men's Competitor Boot combines many high-end materials into one top notch derby boot. The uppers are full grain leather while the interior lining is microfiber and the tongue a comfortable padded cover. Specially designed for men, the last is slightly wider and the cuff has been improved over the original for larger players. The whole boot is stitched to a natural leather outsole. Comfort and performance is the name of the game with the Jackson Competitor Boot.
See "Specs" Tab for More Details
Recommended Level of Play: Recreational - Competitive - Elite
Fit Guidelines: Wide toe box, narrow heel on a men's last.
Size Guidelines: True to Jackson Men's size, see "Sizing Chart" below.
Full grain leather upper
Natural leather stitched outsole
Microfiber lining
Padded covered tongue
Velcro power strap
Improved cuff
Men's last
No feedback at this time.
Custom Skate Builder