Vanilla Renegade 3.0 Boots

MSRP: $210.00

PRICE: $149.97

Free Shipping!
view large
360 View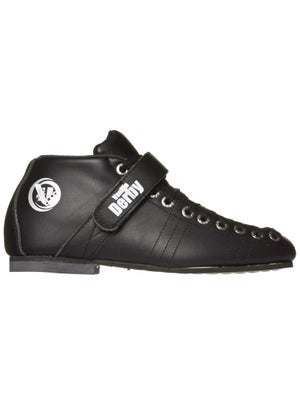 Vanilla Renegade boots have long been a popular choice for derby skaters and the latest incarnation continues to push a strong tradition of comfort & quality. The Renegade 3.0 Boots use 100% top grain Italian leather uppers, stitched to a lightweight, soft rubber outsole. Inside the boot, a plush microfiber lining ensures maximum comfort. Patented HeelLock system & forefoot power strap secure your foot for maximum performance.
Click "Build Custom" below to design your own skate!
Fit Guidelines: B/D last. Narrow heel and wider toe box.
Size Guidelines: U.S. women's sizing. Please refer to sizing chart below!
No feedback at this time.
Custom Skate Builder