Bont Vaypor Carbon Quad Boots

PRICE: $399.97

Free Shipping!
view large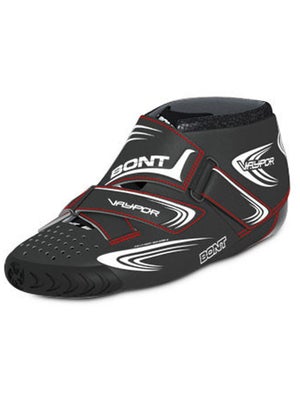 Bont Vaypor Carbon Boots are one of the best speed boots that money can buy, designed by Mr. Inze Bont & tested by the world's best. Sleek, modern, and unique, they have a carbon-composite base & a unique closure system with two velcro power straps for a glass slipper inspired fit. Ventilation in the boot makes sure that snug fit doesn't leave you uncomfortable and the outer skin is available in lightweight Durolite.
See "Specs" Tab for More Details
Recommended Level of Play: Recreational - Competitive -

Elite

Fit Guidelines: Bonts fit very snug (for performance) with a wider toe box and deeper heel pocket than traditional skates.
Sizing Guidelines: See Bont wizard above.
Customization: Complete

Bont's Custom Wizard

- place Derby Warehouse in the "Distributor/Shop" field. Forward the email confirmation to info@derbywarehouse.com to receive your quote & setup your order.
Carbon composite base
Suede-L liner
Australian leather or Durolite skin
Two velcro powerstraps
Fully heat moldable
Anatomical forefoot shape
Anatomical heel cup
No feedback at this time.
Custom Skate Builder